Študentska organizacija UL FGG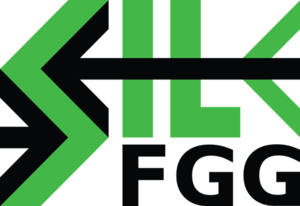 Kot vsi vemo, študij na Fakulteti za gradbeništvo in geodezijo ni enostaven, a to še ne pomeni, da študentje samo ždimo za knjigami in sedimo za računalniki. Da bi omogočili čim več priložnosti za druženje, zabavo in aktivnost na družabnem področju študentskega življenja ter s tem povečali pripadnost študentov, si ekipa SILE FGG s svojim delom prizadeva za prirejanje dogodkov in drugih aktivnosti za študente na fakulteti. Vse od zabav do tarok kart, pa raznovrstnih tečajev in zajtrkov, s katerimi hočemo med seboj povezati študente FGG in poskrbeti, da se na fakulteti dogaja tudi izven predavalnic.
SILE FGG smo ekipa zagnanih študentov gradbeništva, geodezije in vodarstva, ki nam je bilo dovolj neaktivnosti na fakulteti in smo se odločili, da je mogoče finančna sredstva Študentske organizacije porabiti na boljši način, s katerim bomo študentje bolj zadovoljni. Upamo, da nam to uspeva in nam bo še bolj uspevalo v prihajajočih letih.
Bi rad tudi ti postal Sila? Pošlji nam sporočilo s svojo idejo na spodnjp e-pošto in postani del naše ekipe!
Dejan Bolarič
Predsednik UO študentske organzacije FGG
Jan Mak Bevcl
Podpredsednik UO študentske organzacije FGG
Upravni odbor sestavljajo:
Dejan Bolarič (študentski poslanec)
Jan Mak Bevcl (študentski poslanec)
Jure Česnik (predstavnik za interesno področje izobraževanja)
Grega Šoič (predstavnik za interesno področje kulture in založništva)
Manca Petek (predstavnica za interesno področje športa in turizma)
Maja Mauko (predstavnica za interesno področje mednarodnega sodelovanja)
Klemen Stropnik (član)
Jure Šuler (član)
Benjamin Cerar (predstavnik Študentskega sveta)