Solemn Academy at the 100th anniversary of the Faculty of Civil and Geodetic Engineering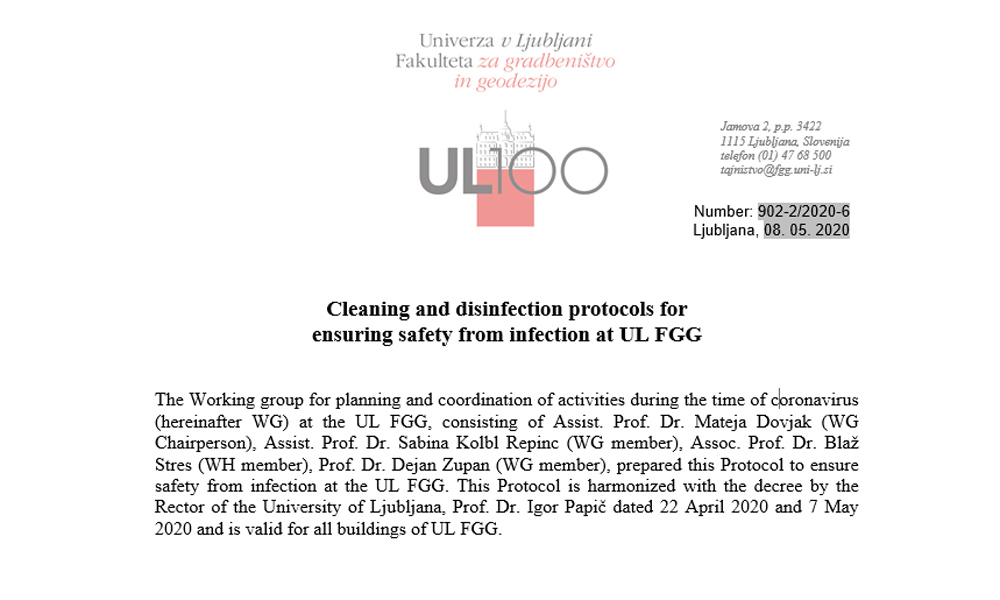 According to the gradual relaxation of measures after the epidemics, the Working Group for planning and coordination of activities during the time of coronavirus (hereinafter WG) at the UL FGG has drawn up this Protocol to ensure safety from infection with COVID-19 at...
Information related to the exam periods and practical training in the academic year 2019/2020 and extension of the student status due to Covid-19 in the academic year 2020/2021 1. Spring and autumn exam periods in the a.y. 2019/2020 In the e-mail from 5 May 2020 the...