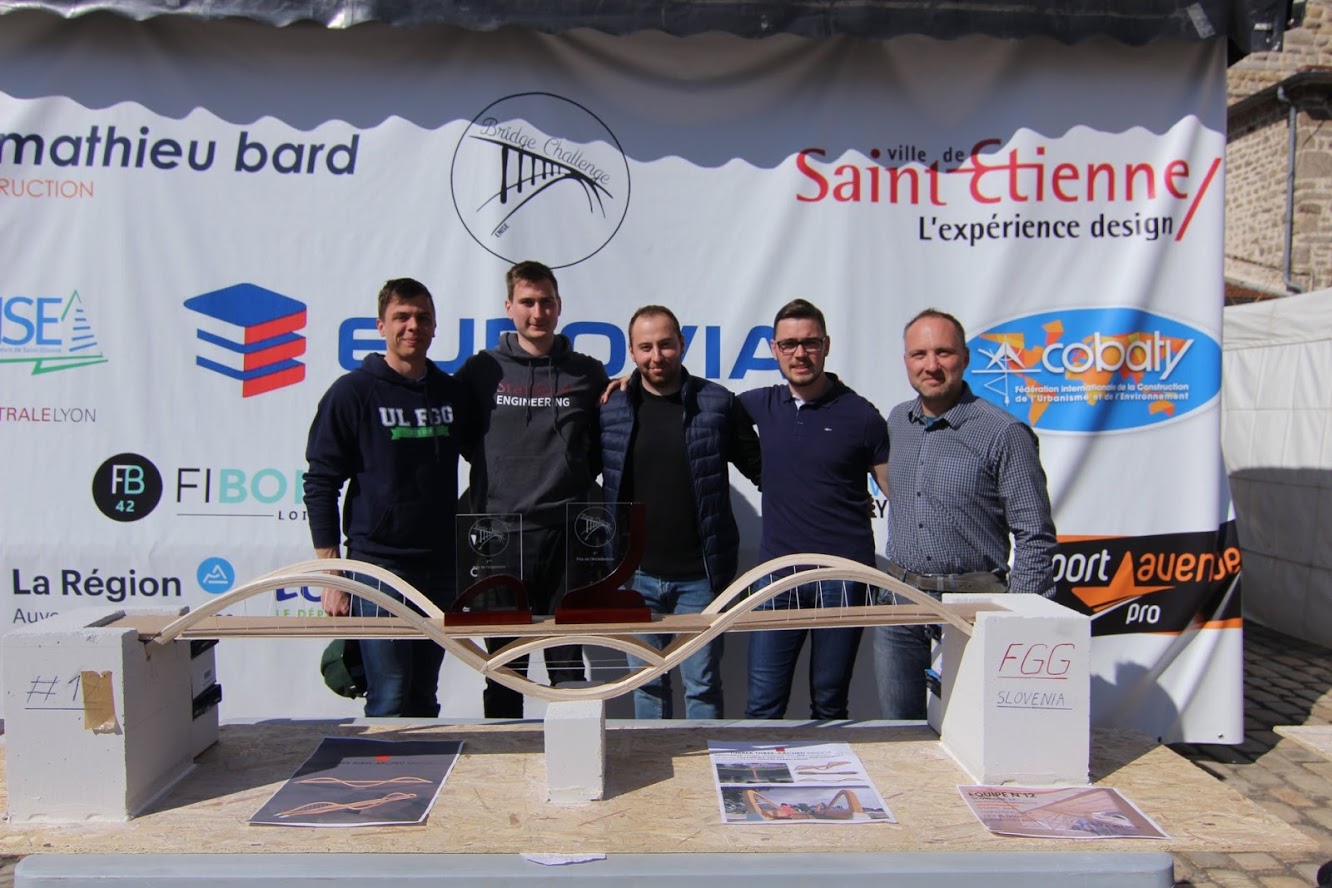 Second-year master's students at the University of Ljubljana Faculty of Civil and Geodetic Engineering (UL FGG) Luka Gradišar, Doron Hekič, Antonio Janevski and Jure Starc, under the mentorship of Dr Bojan Čas, took part in the international competition for constructing wooden models of bridges in France on 23 and 24 March.
The ENISE Bridge Challenge is a traditional competition for civil engineering and architecture students in the city of Saint-Étienne, and this year was the seventh such contest. In competition with 34 teams from France, the United Kingdom and Slovenia, the students of UL FGG, which was represented for the first time this year, enjoyed outstanding success. In the selection of the best architectural design they secured 1st place, and on top of that they won second prize for their engineering design.
The selection as best architectural design means the bridge will be exhibited at the engineering faculty in Saint-Étienne and at the University of Lyon, which constitutes the most prestigious of all the prizes.