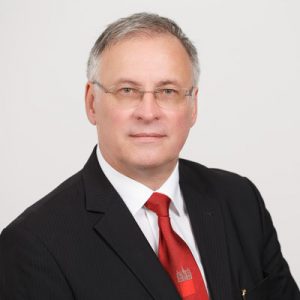 Dear Freshwomen and dear Freshmen,
in these days you are entering the first academic year of your studies, thereby starting a new life experience in a different environment, and a different country – Slovenia. The re-growth of the Slovenian and European economy, which is mainly based on the export of products and services with higher added value, and new construction legislation in Slovenia is a sufficient reason to pay for the efforts to obtain a university diploma. Among us, I want to especially welcome all foreign students who are getting acquainted with Slovenia these days – I wish them successful work at the Faculty.
From different high school benches, you are coming to faculty lecture halls and laboratories. You are about to start the path of several years of the Bologna two-cycle studies, but also interesting and exciting student life. In order to make the study and living environment at the Faculty more user-friendly, we are continuously maintaining our buildings in order to allow you during breaks to learn about the faculty's history and its important persons as well as daily role of the faculty. This year, university and faculty are celebrating their centennial!
The decision to study at a university in this dynamic and open-to-the-world global society has become almost indispensable, as general secondary education, if not given a profession, is no longer sufficient in the labour market. With your own enthusiastic work, you can get in 3 years a university or professional diploma in an engineering field, which will help you find a job on the labour market. Of course, just some paper (diploma) is not everything, employers will ask for both knowledge and skills – now everyone is talking extensively about the competences of graduates when seeking for a job. Try to understand how things work and not just to learn using tools.
Entering the university is therefore a particular challenge for you. I recommend that you start with the student work seriously and enthusiastically from the first study day forward, let us call it continuous studies. At the Faculty of Civil and Geodetic Engineering, being known to be demanding, only those students can succeed who know that student life is beautiful and diverse, but also requires work in faculty classrooms and labs, as well as late-night learning, computing and writing computer programs, tests, home works, seminars, mid-terms and exams. In your work and effort to find a successful way in the next study year, we share an idea and a common desire to develop all of you, dear students, into technical intelligentsia – in future you will need to think with your own heads, to look for new solutions to existing problems and, together with other stakeholders, to steer the development into more prosperous society for all citizens. Studying is not only about acquiring knowledge; it is much more – a growth into a mature personality of an engineer, who confronts each new problem in an original but also potentially effective manner, with high probability of a good and quality solution.
You can believe that the Faculty will, with all its resources, effectively back up your study efforts and endeavours, including through the support of the tutorial and mentoring system. However, we will expect from you commitment, honesty, respect and that you regularly meet the academic requirements, without shortcuts and sideways. Since the academic requirements are high, and the earned reward in the form of a first-degree diploma is a good starting point to your professional life, you should arrange your free time wisely, maintain good physical and mental condition and take care of your health and body.
Upon entering the University of Ljubljana and at the beginning of the academic year 2019/20 I wish you all a successful start of the studies and well-being at the Faculty's premises.
Vivat Academia! Vivant professores!
Professor Matjaž Mikoš, Dean, UL FGG